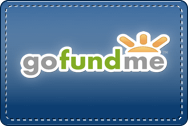 My name is Cedric Burl and I am an internet marketer and business consultant. I was raised in the church and I have been working with the homeless for years. I have volunteered during holidays as well as offered free services for their personal benefit.
I am looking to raise $100,000 for travel, administrative support, and marketing materials to structure my program in Florida, Georgia, Alabama and Arkansas.
My attentions are to help homeless men and women generate a residual income that will allow them to afford housing, support their families and get the medical attention they need.
I have designed a program that will allow a person to earn a residual income working as a lead generator for my marketing agency. They will be able to generate leads anytime, anywhere in the United States of America. They can start out working the same corner, neighborhoods, and cities they are seeking shelter in now! The leads they will be converting are the same people they are encountering every day. It's genius!!!!
Google+